Health and Wellness Ministry
The Health & Wellness Ministry's goal is to educate, provide resources, and advocate for better overall health physically, mentally, and spiritually within our church family and community. As stated in the Bible, we that our body is the dwelling place, or temple of the Holy Spirit (I Corinthians 6:19). Therefore, we strive to help ourselves and others keep a well maintained temple to serve its God-given purpose. We, therefore, believe that the journey toward optimum health is an important part of holy living.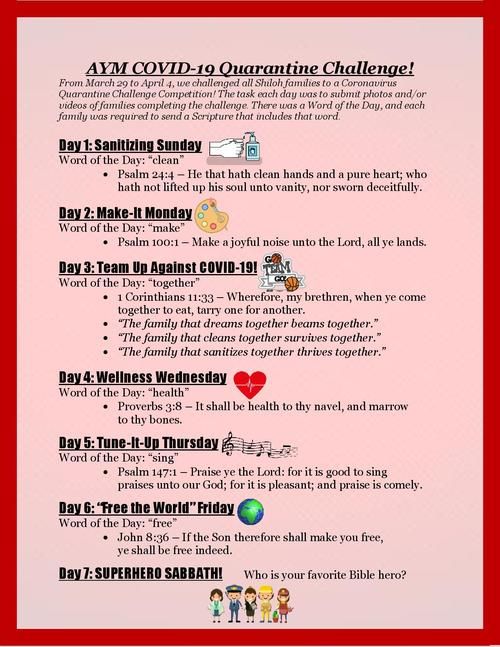 The CDC has recommended people wear face coverings in public. Here are a few easy ways to make your own homemade face mask.

Keep in mind that this type of mask isn't ideal for health care workers dealing with COVID-19 because it allows tiny droplets to seep through parts of the mask. But these masks are helpful for those of us venturing out in public to buy groceries or run to the pharmacy.

World Health Organization reminds us that masks are only effective when they're used in combination with social distancing of 6ft and frequent proper hand washing. If you do wear a mask you must know how to use it and dispose of it properly. When using their own cloth masks ideally wash them after each use or frequently machine-wash them. And of course, follow all state and local protocols and avoid leaving the house unless it's absolutely necessary.

Many Blessings, Pauline


Coronaviruses (CoV) are a large family of viruses that cause illness ranging from the common cold to more severe diseases such as Middle East Respiratory Syndrome (MERS-CoV) and Severe Acute Respiratory Syndrome (SARS-CoV).
Coronavirus disease (COVID-19) is a new strain that was discovered in 2019 and has not been previously identified in humans.
Coronaviruses are zoonotic, meaning they are transmitted between animals and people. Detailed investigations found that SARS-CoV was transmitted from civet cats to humans and MERS-CoV from dromedary camels to humans. Several known coronaviruses are circulating in animals that have not yet infected humans.
Common signs of infection include respiratory symptoms, fever, cough, shortness of breath and breathing difficulties. In more severe cases, infection can cause pneumonia, severe acute respiratory syndrome, kidney failure and even death.
Standard recommendations to prevent infection spread include regular hand washing, covering mouth and nose when coughing and sneezing, thoroughly cooking meat and eggs. Avoid close contact with anyone showing symptoms of respiratory illness such as coughing and sneezing.

Coronavirus disease 2019 (COVID-19) is an infectious disease caused by severe acute respiratory syndrome coronavirus 2(SARS-CoV-2) The disease was first identified in 2019 in Wuhan, China, and has since spread globally, resulting in the 2019–20 coronavirus pandemicCommon symptoms include fever, cough, and shortness of breath. Muscle pain, sputum production and sore throat are less common. While the majority of cases result in mild symptoms, some progress to severe pneumonia and multi-organ failure. As of 20 March 2020, the rate of deaths per number of diagnosed cases is 4.1%; however, it ranges from 0.2% to 15% depending on age and other health problems.
The infection is typically spread from one person to another via respiratory droplets produced during coughing. It may also be spread from touching contaminated surfaces and then touching ones face. Time from exposure to onset of symptoms is generally between 2 and 14 days, with an average of 5 days. The standard method of diagnosis is by reverse transcription polymerase chain reaction (rRT-PCR) from a nasopharyngeal swab. The infection can also be diagnosed from a combination of symptoms, risk factors and a chest CT scan showing features of pneumonia.
Recommended measures to prevent infection include frequent hand washing, social distancing (maintaining distance from others), and keeping hands away from the face. The use of masks is recommended for those who suspect they have the virus and their caregivers, but not the general public. There is no vaccine or specific antiviral treatment for COVID-19. Management involves treatment of symptoms, supportive care, isolation, and experimental measures.[22]
The World Health Organization (WHO) declared the 2019–20 coronavirus outbreak a pandemic[8] and a Public Health Emergency of International Concern (PHEIC). Evidence of local transmission of the disease has been found in many countries across all six WHO regions.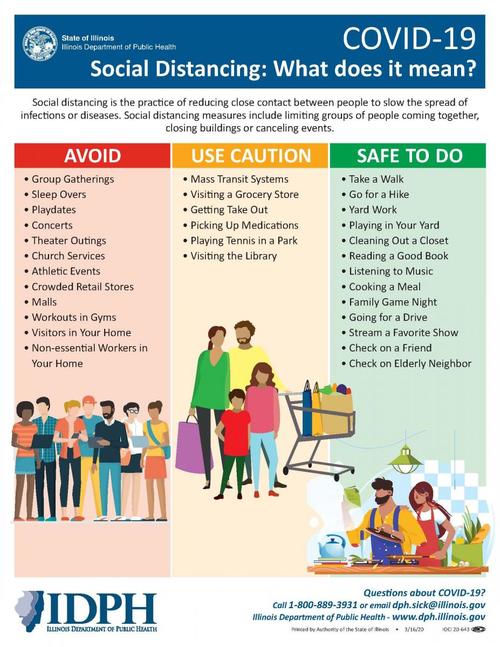 Signs and symptoms
Although those infected with the virus may be asymptomatic, many develop flu-like symptoms including fever, cough, and shortness of breath. Emergency symptoms including difficulty breathing, persistent chest pain or pressure, confusion, difficulty waking, and bluish face or lips; immediate medical attention is advised if these symptoms are present. Less commonly, upper respiratory symptoms such as sneezing, runny nose, or sore throat may be seen. Symptoms such as nausea, vomiting, and diarrhoea are seen in a minority of cases, and some of the initial cases in China presented with only chest tightness and palpitations. In some, the disease may progress to pneumonia, multi-organ failure, and death.
As is common with infections, there is a delay from when a person is infected with the virus to when they develop symptoms, known as the incubation period. The incubation period for COVID-19 is typically five to six days but may range from two to fourteen days.

Causes
The disease is caused by the virus severe acute respiratory syndrome coronavirus 2 (SARS-CoV-2), previously referred to as the 2019 novel coronavirus (2019-nCoV). It is primarily spread between people via respiratory droplets from coughs and sneezes. The virus can remain viable for up to three days on plastic and stainless steel, and for three hours in aerosols . The virus has also been found in faeces, but as of March 2020 it is unknown whether transmission through faeces is possible, and the risk is expected to be low.
The lungs are the organs most affected by COVID-19 because the virus accesses host cells via the enzyme ACE2, which is most abundant in the type II alveolar cells of the lungs. The virus uses a special surface glycoprotein, called "spike", to connect to ACE2 and enter the host cell.[37] The density of ACE2 in each tissue correlates with the severity of the disease in that tissue and some have suggested that decreasing ACE2 activity might be protective, though another view is that increasing ACE2 using Angiotensin II receptor blocker medications could be protective and that these hypotheses need to be tested. As the alveolar disease progresses, respiratory failure might develop and death may follow.
The virus is thought to be natural and have an animal origin, through spill over infection. It was first transmitted to humans in Wuhan, China, in November or December 2019, and the primary source of infection became human-to-human transmission by early January 2020. The earliest known infection occurred on 17 November 2019.